★★★★★

Lovely top and amazing fit. Perfect for every occasion. Totally in love with it 😍

Gurneet Kaur - VERIFIED BUYER
★★★★★

Lovely dress

Just loved the dress. Thank you Svaya. Keep growing

Meenu Ramchandani - VERIFIED BUYER
★★★★★

Am soo happy with the fit and the quality of the material. It is just perfect for a summer day outing with your family , friends or a date. Btw....I wore it for my date. And the impression is all positive. Tried and tested.

Sree Roy - VERIFIED BUYER
★★★★★

This is a good fabric product which is great deal I liked it. This is a good fabric product which is great in wearing with lite weighted response of fabric I liked it

Roshini Lal - VERIFIED BUYER
★★★★★

Very nice and elegant 😍 Loved the product. Super light and comfortable.

Ellona - VERIFIED BUYER
Offers You Wouln't Want To Miss
★★★★★

Get it guys!

Just wear some light jewels n go fr an outdoor party.. ul feel like a queen.. perfect length, and fabric!!! I hav d same in red🫶🏼

L M Nishanth
★★★★★

Fitting is so nice. The kurta has a comfortable fit and the quality of the fabric is good

Amita Nanal
★★★★★

Comfortable clothing. The fabric feels incredibly soft and comfortable.

Sweta Kumari
★★★★★

Stylish. Funky shirt...fits you perfectly and the pop of pink color adds style to a very stylish shirt.

Hema Jetley
★★★★★

Great piece. I was so confused about this style until i tried it. It's amazing. So comfortable for the humid mumbai weather. everyone loved it and asked me about it. I told so many people about your store, you should give me discount.

Shelly G
Easy-Breezy chill Clothing. Their current collection gives off very comfortable summery vibes - the kind of attire you want to just live in forever.
A Gurgaon-based brand that does hand-crafted apparel and accessories and each of their pieces is so pretty that would make you want to invest in them.
The Svaya began as a fusion label to make modern wear at affordable prices. The products are designed for keeping different body types and sizes in mind.
The Svaya has a stunning collection of ethnic fusion and contemporary wear for women. Their collection is fresh, elegant and everything a modern Indian woman would love to have in her wardrobe.
Every piece at Svaya is meticulously handcrafted and is a blend of aesthetically pleasing cuts with handwoven fabrics.
. Modern . Minimal . Elevated Essentials
Exquisitely crafted for longevity, our collection embodies the essence of enduring elegance. Each piece we create is meticulously designed to evoke a sense of utmost comfort and elevate your well-being. Proudly bearing the mark of 100% made in India, we uphold the rich traditions of our heritage. Every garment, woven from the finest, softest fabrics, is infused with an unparalleled attention to detail, ensuring perfection in every stitch. Experience the embrace of our creations, meticulously fashioned to make you feel your absolute best.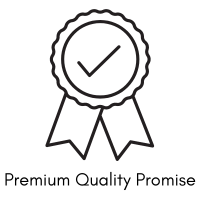 Let's Get Social: @thesvaya
Follow us for good times, styling tips & offers you wouldn't want to miss!